Pall Corporation
Careers at Pall Corporation
Pall Corporation is a Fortune 1000 materials science and engineering company with the broadest filtration, separation and purification capabilities in the world. We provide innovative solutions to customers in health care, biotechnology, pharmaceutical, semiconductor, municipal drinking water, aerospace and industrial manufacturing markets. There is no greater calling or opportunity for a fluid management company than the challenge of helping customers protect people, the environment and natural resources.
Our diverse team enables creativity and innovation and advances operational execution for our customers. Our solutions help customers enable the purity of water and food, engineer lifesaving vaccines and biotechnology drugs, protect patients and caregivers, and enhance manufacturing processes. Pall Corporation provides critical filtration, separation and purification solutions to meet the demanding needs of global life sciences and industrial customers. With so many areas to apply your innovative thinking, you're sure to find the one that fuels your passion.
Interested candidates are to apply directly to the positions at www.pall.com/careers.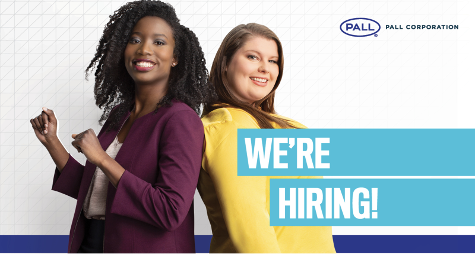 Additional Info
Job Type : Full-Time, Part-time
Education Level : Bachelors Degree
Experience Level : Mid to Senior Level
Job Function : General
Apply Here : www.pall.com/careers